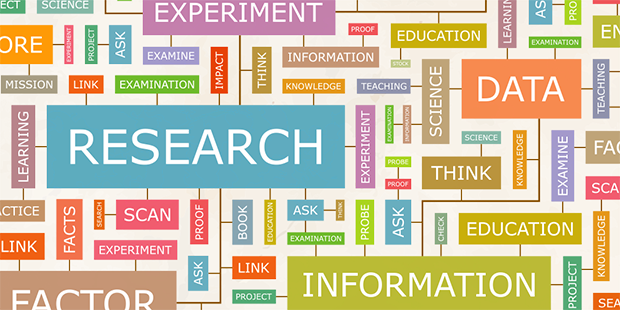 Louise Stoll, Professor of Professional Learning at the UCL Institute of Education, shares 10 approaches that are critical to the success of research projects.

As part of the research and development national network's collaborative research project, teaching school alliances have found a number of common approaches to developing and embedding successful projects.*
1. Be clear about the difference you want to make
Being clear about pupils' starting points is essential to evaluating the impact of your changes. Knowing your baseline picture and having a specific goal provides a focus to your work.
2. Involve others and distribute leadership
Involving students, teachers and middle leaders in your project can all improve results:
taking account of pupils' experiences of learning and involving them in planning and teaching increases their engagement
professional development is more successful when teachers have ownership of projects
middle leaders can provide valuable support when they co-construct and steer projects
3. Talk about learning to build trusting relationships
Discussing learning helps to build relationships at all levels:
taking account of what pupils have to say about learning helps develop positive relationships with them
quality talk between teachers nourishes professional relationships and leads to deep learning
for alliance leaders, dialogue, reflection, and the co-construction of new knowledge are critical to project success
4. Embrace and persist with challenge
Collaborating on research projects can be tough: you may have to challenge beliefs and rethink long-held practice. You need persistence and resilience to get colleagues on board and manage risks. Teachers have to keep motivated and stay resilient. They also have to believe in their own capacity to grow and improve.
5. Collaborate with peers
Peers can be valuable mentors or coaches:
pupils can support peers as learning mentors
collaborating with peers helps teachers think more critically about their practice
middle leaders grow and develop by supporting groups of colleagues
6. Be flexible and adaptable
Excellent teachers adapt topics and strategies as the situation changes. Great professional development varies according over time – it isn't fixed on one approach and projects need 'flexing' to respond to different school contexts, needs and development stages.
7. Emphasise development over judgement
External accountability can hold leaders and teachers back from engaging in collaborative research. By taking a non-judgmental approach and focusing on development, you can inspire and reassure.
8. Take the time you need
Bringing about deep change doesn't happen overnight. Pupils and teachers need time to internalise feedback and incorporate it into improved learning behaviours and teaching practices. You'll need to invest time for teachers and middle leaders to:
get to know each other's schools
design, participate in and evaluate projects
reflect on their learning
9. Draw on external expertise – don't go it alone
Use colleagues from other schools, external facilitators, subject specialists, researchers and other strategic partners. They can all provide support, specialist knowledge and skills, and help keep processes on track.
10. Work towards cultural change
Specific interventions or initiatives are critical to improving practice. However, creating a culture that is curious, research-oriented, and open to learning and feedback will ensure the sustainability of your research outcomes.
*You can read the all of the reports from the R&D network's national research themes project on GOV.UK.
---
If you have any questions or feedback, please comment below. To keep up to date with this blog, you can sign up for email updates or follow NCTL on Twitter.
For more information or opportunities to get involved with our work, visit our pages on GOV.UK.