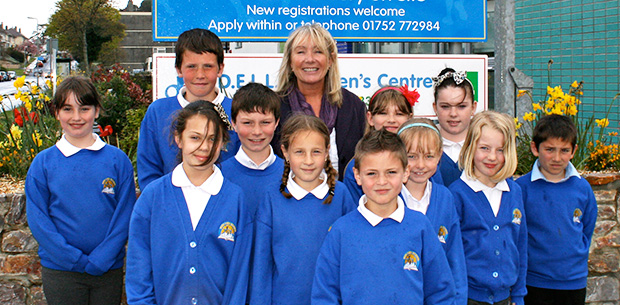 We look at how teaching school alliances and local authorities are working together to provide school-to-school support.
The headteacher of High View School in Plymouth, Kim Dorian-Kemp, is involved, through the Plymouth Teaching School Alliance, in one of the most mature versions of a school-led system.
In Plymouth, council officers and members have placed their trust in teaching schools to deliver school improvement across the city. This is backed by a substantial £600,000 grant from the Plymouth Schools Forum. They have developed a process that is radically different from the traditional, top-down model in which the local authority controls and delivers all the school improvement work.
The Plymouth approach
The School-to-School Partnership Board, made up of headteachers and council officers, meets monthly to discuss school performance, which includes the sharing of data and any soft intelligence. They then decide what intervention should be offered to schools in difficulty, and which system leaders are best placed to take on the work.
The school and the system leader draw up a contract to ensure there is absolute clarity about both the aims of the work and how it will be assessed. All work is time-limited and very specific. The board then monitors progress and, if the provider of support feels that the work is not progressing well, or if other issues arise such as questions over the quality of leadership in the school, then further action can be taken.
There are a wide range of interventions, from light touch support with key stage one writing, to longer term work to improve the leadership of some of the schools in the city.
As standards in Plymouth improve, the aim of the board is increasingly to provide support at an early stage, before schools get into more serious difficulties with Ofsted or by missing floor standards. Ultimately this sort of early intervention can be lighter touch and will cost less.
There was a real determination amongst the headteachers I met to make this collaborative model work. Their aim is that all the schools in the city have the support they need to become at least good.
Across the country
This is a new way of doing business that other local authorities, such as Wigan, Manchester, Surrey and Torbay, are also adopting across the country. We recently spoke to Brian Crosby, Principal of Manor CE Academy in York, which is part of the Ebor Teaching School Alliance. He shared how the York local authority is commissioning his teaching school alliance to take on school improvement work:
Rather than running large central teams of consultants and advisers, local authorities are increasingly seeing their role being to commission school improvement from schools and ensure they have the right data and information to get on with the work. This makes for a responsive, dynamic school improvement model that puts the experts, heads and the best teachers, in control.
---
If you have any questions or feedback, please comment below. To keep up to date with this blog, you can sign up for email updates or follow NCTL on Twitter.
For more information or opportunities to get involved with our work, visit our pages on GOV.UK.