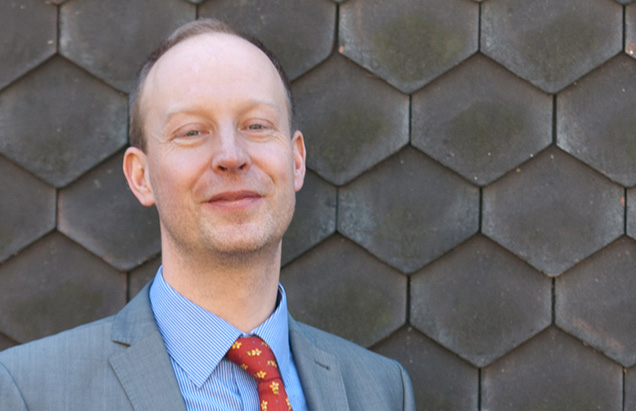 We met recently with Nat Lepla, a specialist leader of education (SLE) in Leeds. Nat works at Burley Park Centre, a KS3 pupil referral unit, and talked to us about his work as a behaviour specialist.

Would you tell us a bit about how you got into the SLE role originally?
It was a fantastic opportunity. I was actually sitting on an interview panel next to Mr Damien Chubb, who is the head of the teaching school here and we discovered that we've got shared goals and outcomes for the work we were doing. We were both trying to input into the science department in the school we were at and I was really co-opted in from that point.
Your specialism is behaviour. Will you give us some examples of some of the work and some of the deployments that you've had as an SLE?
The major deployment I've had as an SLE in terms of behaviour also linked to science, was at a local BESD [behavioural, emotional and social difficulties] setting where they needed to develop the science curriculum, both the physical aspects of it - the curriculum that was being taught - and they needed to have a teacher in post. So I had a very, very broad ranging remit in terms of developing the science there. Because of the nature of the pupils at the unit, behaviour played a major part in that, in terms of the way we developed the curriculum to meet their needs to ensure that behaviour was positive and they were engaged in the lessons.
What have the outcomes of that work been?
The teacher is still in post, and we've seen reduced time out of lessons and engagement in practical science, which for me is the holy grail. I believe that pupils are kinaesthetic learners and science is a fantastic opportunity to engage them like that.  Recent HMI inspection of the provision indicated that they felt  like the SLE input had been very positive, and the teacher herself I've kept in contact with via email and by meeting her. I've provided  informal support as well.
There is a sense in a special school isn't there, that if you're able to do science practical work successfully that's a real sign that you're beginning to make real progress on behaviour as well. Because you know that can be quite risky in a school where behaviour isn't good.
I think it can, but I think it works both ways that if you empower young people with something like practical science they often rise to the occasion and its about having high expectations for them and sharing that confidence. Coming from a school where we already have that kind of ethos, I understand how effective that can be, so I was able to take that across to the BSD setting. We rolled it out there with really positive results, and young people - happy and smiling -  have been given the opportunity to really engage in practical work that at times they probably wouldn't have been allowed to do.
You can imagine that in mainstream school they probably would have been excluded from that, or unable to get involved.
Very often I come across young people who are proud to say why they were banned from science. But we have a fresh start.
What about the effect on your own personal practice what's it done for you?
It's been absolutely enormous. Because I've worked in a pupil referral unit, which only has 7 teaching staff, to go out into the wider world and have my horizons broadened has been fantastic. I've grown in confidence and understanding of my own practical skills. Everywhere I've been I've met other SLEs and other really fantastic practitioners who have shown me new ways of working which I have been able to take back to my centre. I've done some work on attachment, which I've delivered as CPD at my centre.  I've done some work on differentiation and questioning, which I've bought back to my centre. So I've really improved my skill set as well.
Of course, the world of somewhere like a pupil referral unit can be quite a bubble and that opportunity to get out from there and to experience life in other BESD settings  but also out in mainstream schools that must be enormously beneficial.
It is and it's very important for us not to be caught in the bubble because our pupils come from mainstream schools and we would like them to go back into mainstream schools. So it's important for me to understand the experiences of pupils in other school settings.
Listen to the audio recording
SLEs are experienced middle or senior leaders with a specialism (for example, maths, initial teacher training, behaviour). Find out more about the role.
---
If you have any questions or feedback, please comment below. To keep up to date with this blog, you can sign up for email updates or follow NCTL on Twitter.
For more information or opportunities to get involved with our work, visit our pages on GOV.UK.