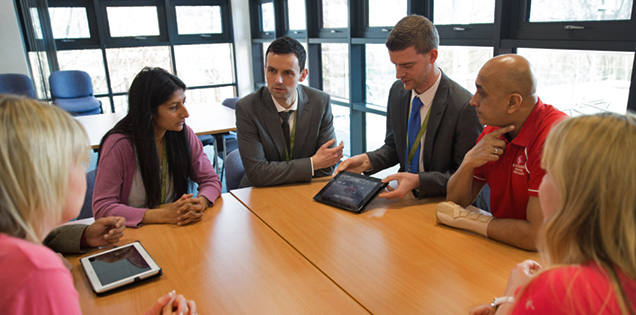 A guide to the roles and structures within the school-led system.
Teaching schools
Teaching schools are good or outstanding schools that play an important role in a school-led system, working with others to provide high-quality training and support for school improvement in their local area. Launched in 2011, there are now more than 800 teaching schools across the country and their role includes:
co-ordinating and delivering high-quality, school-based initial teacher training (ITT)
spreading excellent practice by supporting other schools, particularly those that need it the most
providing professional and leadership development for teachers and leaders across their network
To become a teaching school, a school must be judged at least good in their most recent Ofsted inspection and have a proven track record of delivering ITT and supporting other schools.
Teaching school alliances
All teaching schools form alliances between themselves, their partners and the schools they support. Partner organisations vary, but often include a higher education institution, other schools and local authorities.
Alliances offer more than the sum of their parts. Their strength lies in all of the schools and staff in the alliance and the skills and experience they bring. The structure of alliances varies depending on the local situation: some are led by a single school, others by multiple schools or partnerships.
Alliances are organised in a range of different ways. Some alliances have found it effective to appoint a director or other senior leader to co-ordinate their work.
The Teaching Schools Council
The Teaching Schools Council represents all teaching schools. It works with system leaders to promote an inclusive school-led system, as well as leading the designation of new teaching schools.
It is a peer-elected group made up of 17 regional and national representatives, all of whom are serving school leaders of designated teaching schools.
The Teaching School Council has 3 commitments. They want to ensure that every school in England is:
entitled to relevant and timely support
prepared to be a giver of support
in an effective partnership
For more information visit www.tscouncil.org.uk.
System leaders
System leaders work beyond their own school or setting, and can be senior or middle leaders in schools or other expert practitioners. Their work might include:
sharing successful practice with colleagues in other schools
providing coaching in a specialist area
a formal deployment to support a school in challenging circumstances
There are a number of system leader roles that are designated by NCTL or teaching schools:
national leaders of education (NLE) - outstanding headteachers who, together with their national support school, work with schools in challenging circumstances
national leaders of governance (NLG) - highly effective chairs of governors who use their skills and experience to support chairs in other schools and improve the quality of governance
specialist leaders of education (SLE) - experienced middle or senior leaders with a specialism, who work to develop other leaders  so that they have the skills to lead their own teams and improve practice in their own schools
Increasingly, school-to-school-support is co-ordinated by a teaching school, as they can draw upon a range of system leaders and partners to provide a comprehensive support package individually tailored to the school in need of support. There is usually a cost for system leader support, which is negotiated between the receiver of support and the system leader or their school. There are also specific funds that teaching schools can apply for to help groups of schools or a specific locality, such as the Strategic School Improvement Fund.
You can find more information on these roles and the other support available on our website.
You can also use the school-to-school support directory to find and contact teaching schools and system leaders in your area.
---
If you have any questions or feedback, please comment below. To keep up to date with this blog, you can sign up for email updates or follow NCTL on Twitter.
For more information or opportunities to get involved with our work, visit our pages on GOV.UK.