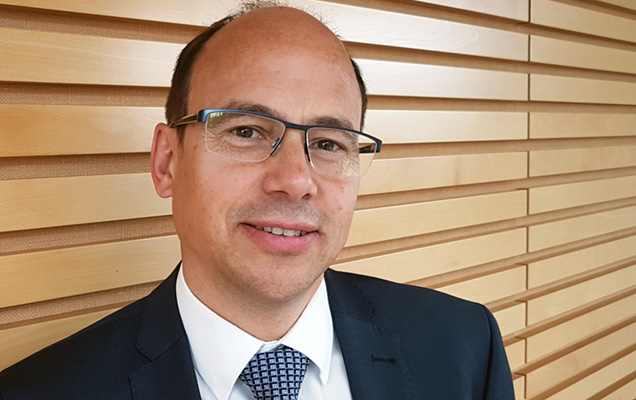 The Teaching Schools Council (TSC) has elected Andrew Warren as chair to lead their work over the next 2 academic years. We caught up with Andrew to find out a little more about him and the work of the TSC.
Can you tell us a bit more about your new role at the Teaching Schools Council?
First, I'd like to say that I'm both delighted and humbled to have been elected chair of the TSC by my fellow colleagues. The chair is responsible for providing leadership to the TSC - this represents a huge opportunity to work with teaching schools across the 9 regions to continue their good work and impact across the country.
In my day job I'm Director of the Britannia Teaching School Alliance, which works with over 100 schools to provide support and create the next generation of outstanding teachers and leaders. I was a primary headteacher for 17 years prior to that in 3 very different schools, including 2 secondments to schools in trouble. I was also seconded for a year to work for Stoke-On-Trent City Council as an assistant director in the Children and Young People's Directorate.
I joined the TSC in June 2014 as a regional representative for the West Midlands and was elected to the role of regional vice chair in September 2015.
What is the Teaching Schools Council? What's its role and vision?
The TSC is made up of 17 representatives, including a chair and vice chair, with equal spread across the regions. We all have both regional and national-facing roles. All representatives are serving school leaders of designated teaching schools and most are also national leaders of education.
We want the TSC to play a key role in ensuring every child, in every part of the country, has access to a good school. We're doing this by working with regional and national partners to ensure high-quality initial teacher training (ITT), high-quality professional and leadership development opportunities and effective school-to-school support.  We also want to play our part in helping to influence and shape national policy.  When I consider the work of the TSC, my bottom line is very clear: 'how will this work directly benefit children and young people?'
We caught up with London regional representatives Martin Lavelle and Teresa Tunnadine to talk about the regional role of the TSC:
In the video Teresa and Martin talk about the TSC being consulted on a wide range of issues and being used as a sounding board for policy. Can you tell us a bit more about how that works?
We're finding that those involved in policy formation within the Department for Education are increasingly willing to consult with us at a very early stage in their thinking to listen to the TSC's views. Often this is during our full TSC meetings or by linking with a TSC representative with a particular specialism, for example working with teaching schools and the Education Endowment Foundation to update the guide for Effective Pupil Premium Reviews or supporting development of the SEND guide, working with London Leadership Strategy.
Recently, we've chaired the important ITT Framework Group and the ITT Mentor Standards Group, both of which came out of the Carter Review. The growing trust that ministers have in the TSC can be seen in the fact that the we've also been commissioned to lead on the Effective Primary Teaching Practice Review, working with Dame Reena Keeble to undertake a review of effective teaching practice in primary schools as well as working with Ian Bauckham to carry out a review of foreign language pedagogy.
We're also increasingly being asked to speak at high-profile events such as the Festival of Education and the Inspiring Leaders conference.
How is the Teaching Schools Council working regionally?
The regional representatives are working proactively to build partnerships and broker collaborative working arrangements between teaching schools in their regions and with the regional schools commissioners, Ofsted, academy trusts, local authorities, dioceses and other organisations.
A major focus this year has been the development of sub-regional networks. As a result of this work, all regions have ensured that a growing proportion of teaching schools belong to sub-regional networks that meet regularly, led by a peer-elected chair. Some of these groups, for example the Kent and Medway Teaching Schools Network, have also set up strategic groups, attended by heads/CEOs and operational groups (usually made up of teaching school leads) that implement the actions agreed by headteachers.
Do you have any final comments?
I'd like to pay tribute to outgoing Chair, Dr Gary Holden for the outstanding role that he's played during 2015/16. His wisdom and focus on the essential matters has been an inspiration and he's played a key part in helping to shape the impact and influence of teaching schools. Thank you Gary!
You can find out more information about the TSC on their website or by following @TeachSchCouncil on Twitter.
---
If you have any questions or feedback, please comment below. To keep up to date with this blog, you can sign up for email updates or follow NCTL on Twitter.
For more information or opportunities to get involved with our work, visit our pages on GOV.UK.