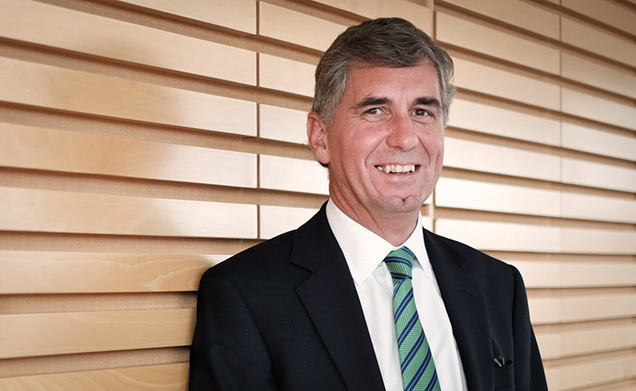 Roger Pope is the new chair of the National College for Teaching and Leadership. In his first blog post he looks back on his first weeks in the role.
I joined NCTL on 12 October as its chair. It's a new role, which will involve providing challenge, support and advice to NCTL and ministers, while also acting as an advocate for a school-led system.
I am excited and humbled by this opportunity to support the profession as we shape the future of education in this country. I'm a serving school leader, a national leader of education and CEO of a multi-academy trust. That someone with my background has been appointed to this role says a great deal about the seriousness of the government in developing a school-led system.
My first weeks have been busy and I wanted to share some of the many excellent examples of a school-led system that I've seen during my short time in the role.
Teaching schools and national leaders of education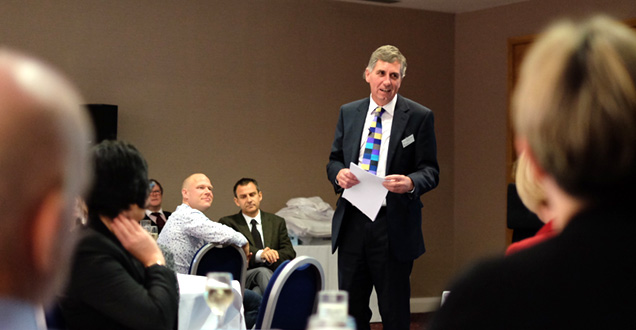 On my first day, I attended the induction of the latest cohorts of teaching schools and national leaders of education. I was struck by the passion of both groups, their moral drive to improve the life-chances of young people not just in their own, but in other schools as well.
Teaching schools and system leaders have shown themselves to be the powerhouses of school improvement. They're supporting other schools, attracting and training the best new teachers and developing the next generation of leaders. At NCTL we want to do all we can to support their work.
Creating possibilities in the school-led system conference
In my second week, I went to Manchester for the  Creating possibilities in the school-led system conference. The setting for this year's conference was grand and inspiring: the Emirates Old Trafford stadium, home of Lancashire County Cricket Club. Yet even the location was dwarfed by the scale of ambition that lay behind this event.
Designed around the theme of collaboration and system leadership, this conference, attended by over 350 school leaders, had been conceived and organised by Mike Tonge and Rebecca Dunne from Prestolee Primary School and the staff of their teaching school alliance. Mike is a small-school headteacher whose clout and vision outclass many large secondary schools.
There was a great mix of energising keynotes led by Lemn Sissay, poet and Chancellor of Manchester University, and workshops which spanned big-picture thinking on collaborative networks to the minutiae of an effective Prevent strategy.
Leaders learning from one another at a regional conference organised by a teaching school is the school-led system at its best.
Closing the gap: test and learn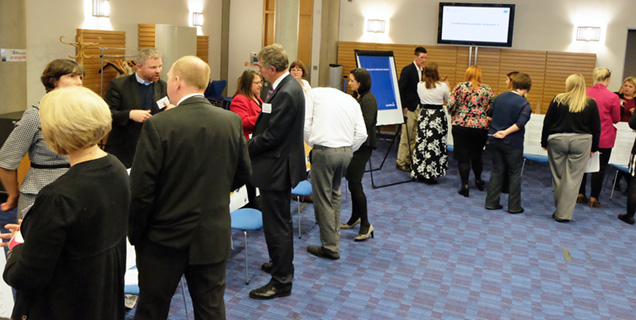 The Closing the gap: test and learn event at Nottingham on 21 October was the culmination of months of research by almost 50 different schools. NCTL had commissioned this project to introduce teachers to the techniques of academic researchers. Each school had set up a project to test a theory, with appropriate control groups and detailed statistical analysis to show whether the results were significant – and what could therefore be learned to inform future practice.
Methods used in schools are often based on hunches rather than evidence. The work of writers such as David Hargreaves and John Hattie show us that the best results are achieved by reflective practitioners who base their approaches on disciplined and evidence-based innovation. These 50 teachers showed they are trailblazers in developing this kind of good practice.
You can read more about the event and some of the research projects in our blog post.
Over the coming months I'll be meeting many more school leaders in their schools and at events across the country. I'll be sharing more of my experiences here on the blog and you can also follow me on Twitter at @rogerjpope.
---
If you have any questions or feedback, please comment below. To keep up to date with this blog, you can sign up for email updates or follow NCTL on Twitter.
For more information or opportunities to get involved with our work, visit our pages on GOV.UK.