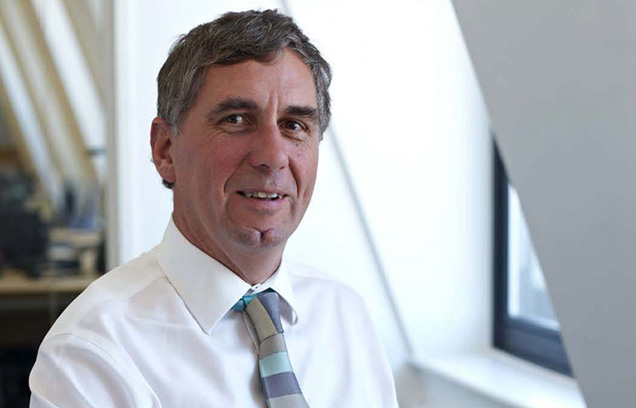 Roger Pope, NCTL Chair, gives his personal insight into how successful teaching school alliances operate.
As well as leading a teaching school myself, I have the enormous privilege of visiting others all over the country. They are brilliant at both creating new knowledge and transferring what they already know between their member schools. Below is some of what I have learned from the expert practice that I have seen – my top 10 tips for building a successful teaching school alliance.
1. Analyse and compare the results of all your schools: telling the truth about where you stand can hurt, but it's the first step to improvement
You might find initial resistance to this, and you will need to build trust amongst your schools before they are willing to be truly open. This is not about naming and shaming. It is so that schools can benchmark their performance with others, and know which schools and which subjects have questions to ask in order to make things better.
2. Count things across the alliance. If you do not count, then how do you know if you are having any impact?
The surgeon Atul Gawande in his book, 'Better', said that the first step to improving health outcomes was to start counting and measuring. Count the number of times you leave swabs in a patient. Count the number of cases of infection in a patient. Then you know when you are making an improvement. Decide what matters in your teaching school alliance and start counting. This gives your alliance purpose and shows schools what they are gaining from membership.
3. Stand on the rooftop and sing to your alliance of the wonder of their moral purpose in improving things for all kids
You will benefit from running or being a member of an alliance, but that is not the key driver. You are doing it because you want to improve the life chances of more pupils than just those in your own school. Never stop reminding people of this: it helps to get you through the tough times.
4. Spend money on an administrator and project manager: who else will make stuff happen?
You need an educationalist who knows what needs to be done, how it needs to be done and who has credibility with school leaders and teachers. But you also need administrator and project management skills: they are different and just as important as education skills for building a successful organisation.
5. If a school in your alliance is not contributing anything, then politely ask it to leave
Belonging to an alliance is about mutual collaboration, not about service level agreements or buying and selling a product. There is no room for sponges or passengers.
6. If you want your pupils to be active participants in your lessons, make sure you do not condemn your teachers to being passive recipients of INSET
How many times have you sat in a lecture about active learning? What a nonsense! Good teaching models the skills that you want your participants to learn. You want teachers to plan lessons that are engaging and actively involve students in their own learning. Model this with your training.
7. Teaching school alliances reach the parts that other collaborations cannot reach: identify and celebrate what is unique about yours
All teaching schools train new teachers, develop leaders and support schools in challenging circumstances. What makes your ethos and approach different from others? Discuss and celebrate this at your board meetings.
8. Look after the mothership: tell your staff and governors how they benefit from being a teaching school
You must have been in some way an exceptional school to be designated as a teaching school. Never risk overstretching your own resources and staff in the service of your alliance – no one will forgive you if your own school goes backwards.
9. Subject networks reduce teacher workload by solving problems collectively
The recent changes to exam syllabuses at all levels have been an unprecedented challenge for teachers. How much better to meet those challenges in collaboration with others. There's a simple test for the effectiveness of a subject network: are schools bothering to attend? You need to make sure that a school just cannot afford to miss the gold nuggets that they gain from the meetings.
10. Train teachers in your best schools and encourage them to work in your worst
You are a successful school. You can attract and train more teachers than you need. Schools in more challenging areas and circumstances find this much more difficult. What better way to raise standards for pupils everywhere in the country than to encourage your staff to work in more challenging schools?
---
If you have any questions or feedback, please comment below. To keep up to date with this blog, you can sign up for email updates or follow NCTL on Twitter.
For more information or opportunities to get involved with our work, visit our pages on GOV.UK.