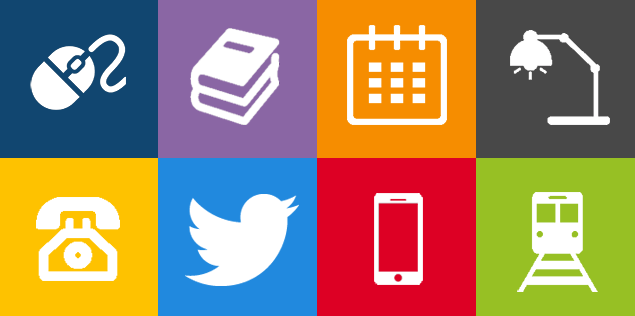 Lisa Pettifer, a middle leader from Cumbria, describes how she's got involved in national debates and educational events over the last year.
As head of professional development in a large, rural secondary school, I've spent the last 10 years developing in-house CPD provision to support needs that arise from performance management assessments. I organise a team of professional tutors to:
create and deliver twilight training programmes
oversee NQT mentoring and ITT provision
set up demonstration lessons in the school's observation suite
coach individuals in need of support
I also present my department's work, and offer similar services, to other local schools and I've long believed that connectedness between schools makes a difference. I've seen it in the past in our delivery of the Outstanding and Improving Teacher Programmes that came out of the London Challenge and were brought to Cumbria by the school improvement team. Having been invited to co-write a new programme for Cumbria, I felt the power and challenges of collaborative projects and saw the benefits of our combined efforts as we delivered our courses around the county.
Communities of teachers can have a significant impact and, in recent years, the rise of Twitter and blogs as catalysts for professional development have helped teachers connect with others from across the country, with positive effects.
New connections
In the autumn of 2014 I decided to venture further afield, and actively nurture new connections, for 2 reasons. Firstly, the selfish one: for my own development, I felt I needed to engage in broader debates than the ones I was exposed to in my 'home' county of Cumbria. As the lead on professional development within my school, I needed some new ideas and nourishment for myself.
But secondly, and more broadly, the conversations I was having on Twitter made me realise just how much I wanted to hear about what was happening outside of my school and county, which other organisations were involved, who the key figures in these were and how I might be able to bring wider messages from outside of the county back to Cumbria in order to enhance what's already going on.
In the run-up to Christmas 2014, I began to read about, blog about and campaign for the establishment of a College of Teaching. Having become quite vocal about this in the teacher-Twitter world, I was invited to assist at a consultation meeting in Birmingham. There I met David Weston (@informed_edu) for the first time, having only chatted online and by phone at that point. David's position as a champion for ongoing professional development should be one all schools and teachers are aware of, not least because of his role on the government's CPD Expert Group, which will be undertaking further consultations soon.
Local networking
Shortly after Christmas, I attended and presented at Cumbria's first Teachmeet, a Saturday gathering of English teachers at Cockermouth School. The connections I made here have had several benefits already:
one school, themselves on the crest of an improvement wave and doing great work in their community, have offered to share some of the successes of their Year 6 to 7 transition work with us, which is a key area in which we could benefit
with a colleague from another school, I'm developing a research partnership that we hope will influence ITT and ongoing CPD for staff within – at least – the 2 teaching school alliances of which we're part
Connections between teachers at this level create more organic links between schools, and gather momentum in both function and good will. I think that managers are often either unaware of the potential impact of these networks, or fear suggesting that staff get involved because of the implications for workload. Recognition and support here could be so valuable in making more formal some of the collaborative projects we'd like to initiate.
Events
As springtime came around, the IoE Festival of Education beckoned. This was such a great event and I can't wait to get my ticket booked for next year. The quality of the speakers and the range of interests was of the highest order and being surrounded by predominantly younger, more London-centric teachers was equally invigorating. Recent graduates are full of the intensity of study and a desire to drive and shape the profession. They're well-informed, well-read on new ideas, engaged in debate - why wouldn't anyone want to draw energy from these young professionals who will be the leaders of the future?
At this event, I also met up with Jill Berry (@jillberry102), writer, trainer and former headteacher, who had previously offered me some very warm words of encouragement. Jill introduced me to Jon Severs, an editor with TES who, after reading some of my work, commissioned me to write a piece about behaviour as an aspect of school ethos. In March, Jon contacted me again and asked if I might be able to go to Finland on behalf of TES, visit some schools and speak to teachers about the curriculum changes taking place this year.
All of these experiences have enabled me to develop new areas of interest and knowledge, given me a broader perspective on the interconnectedness of teaching and learning issues and put me in positions where I'll have my views challenged.
In the months since then, I've attended a number of other events. As part of the growing movement of Saturday conferences, the East London Science School hosted the Character versus Knowledge debate, which attracted teachers from schools, academies and a number of London free schools. It's important for me to experience and consider how different systems work so that I can become more aware of approaches that might be successful in my own context. I'd like there to come a day, in the not too distant future, where schools in the more rural, coastal, northern and outlying districts can more frequently be lauded for their achievements.
I also attended the ResearchEd Literacy conference and the wonderful Northern Rocks event (both in Leeds), which have sharpened my practice as an English teacher, my contributions to my school's literacy group, my teaching school preparation work and my support of the head of English in curriculum planning.
As well as being a source of new ideas and practice, having opportunities to meet people from new areas has led to new projects. I met Sarah Wright (@sarah__wright1) of Edge Hill University at the launch of the Developing Great Teaching report in May. We're going to be studying how ActivExpression pupil response software can be embedded in classrooms, a project that will inform both Sarah's ITT work and my teaching school priorities. I think this says a lot about the value of networking and the energising effect of collaborative work.
What's next?
At the end of 2014 I put in my application to become a specialist leader of education (SLE). It was a role I knew I would relish, having been a middle manager for a number of years, and having led an unusual and evolving department with a rather unique remit.
During January, I attended my SLE interview, was accepted and went on to enjoy the training provided. I'm now looking forward to my first deployment as an SLE and the opportunity to bring some of my experience, knowledge and insights to bear on the practice of others.
---
If you have any questions or feedback, please comment below. To keep up to date with this blog, you can sign up for email updates or follow NCTL on Twitter.
For more information or opportunities to get involved with our work, visit our pages on GOV.UK.