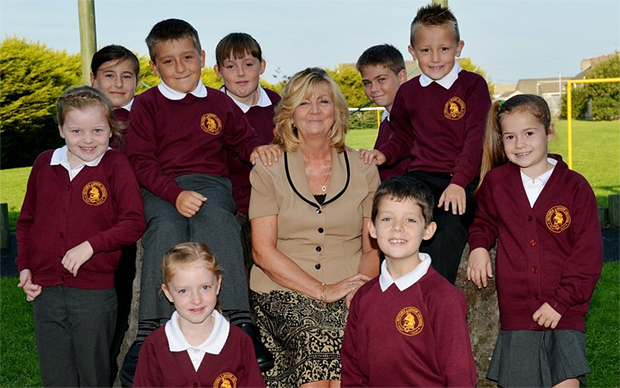 Pauline Robertson, a primary executive headteacher from Cumbria, describes her experience of supporting other schools as a national leader of education.
I've always been interested in working in partnership with other schools and headteachers so, after having been a school improvement partner, I became a national leader of education (NLE) in 2010.
Becoming an NLE recognises your leadership skills, knowledge and experience. It also demonstrates the strength and depth of leadership you've created within your school, which becomes a national support school (NSS).
As an NLE, I've demonstrated how to strengthen leadership skills: improving leadership at all levels is central to the role. I've had the opportunity to share the policies, practice and strategies that have made my school outstanding. Being an NLE has also given me the chance to create a dialogue with the headteachers I've supported. We work together to develop a  structured approach, identifying barriers, then agreeing the support my school and I can offer, or drawing on the expertise of specialist leaders of education through a teaching school.
Being an NLE/NSS has given me a structured platform to improve the life chances of children in my community and beyond. I see this way of working as the beginning of breaking down the culture of competition between schools that has dominated our education system, ensuring equality for all.
My work as an NLE
Working with other schools in difficult circumstances is very rewarding and not as demanding as you might think, especially when you work with a receptive head who welcomes the support of you and your staff. I've worked with 1 school that improved from special measures to good and another that went from requires improvement to good.
Working as an NLE has been varied and in many cases has challenged my own leadership skills. In schools where leadership is contributing to the school's lack of progress, it is satisfying to see the impact of improved leadership structures on staff morale, resources, environment and - the ultimate goal - improved teaching and learning resulting in improved outcomes for all pupils.
Being deployed as an NLE has also allowed me to develop networks of colleagues, who often call upon me in an informal way requesting professional advice.
The national support school
I'm the executive headteacher of 2 schools, Victoria Infant and Nursery School and Victoria Junior School. Victoria Infant is both a teaching school and a national support school (NSS). Being an NSS, it plays a key role in school-to-school support and drives me to strengthen senior, middle, and subject leadership within the school.
We've developed the capacity to offer high-quality support while maintaining standards in the school. I have been involved in school-to-school support since 2008 and have developed a management framework that provides joint school leadership with a network of staff trained to step into leadership roles - it takes more than 1 leader to create a successful school.
The staff in my school are fully committed to sharing their expertise if it's requested and time is provided for them to deliver this, often without cost. Staff have raised self-esteem and their skills are appreciated, recognised and shared, which can only be of benefit to our school. So far, 3 teachers from my school have become headteachers themselves, 2 have NPQH and all have a management role within the school alongside 4 staff who are specialist leaders of education.
Staff have also benefited from working in other schools, collaborating and becoming directly involved in professional dialogue, often undertaking joint research projects.
Being an NLE needs dedication and commitment, with a willingness to be a driver for collaboration, and a strong belief that system leadership is the way to strengthen the education system of the future. It offers you a great opportunity to have a professional input into the developing leadership of the future.
---
If you have any questions or feedback, please comment below. To keep up to date with this blog, you can sign up for email updates or follow NCTL on Twitter.
For more information or opportunities to get involved with our work, visit our pages on GOV.UK.