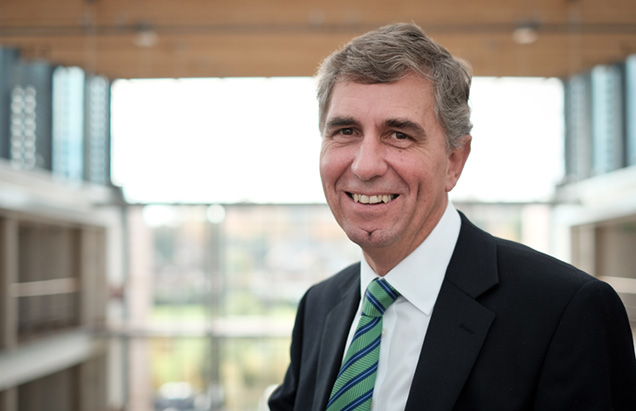 Roger Pope, Chair of NCTL, looks at some of the recent developments in a school-led system.
Today, Minister Gibb announced plans to combine staff at the National College for Teaching and Leadership (NCTL) with the Department for Education to help better align efforts to attract the best and brightest into the profession, and support teachers at every stage of their career.  Read more about the changes on GOV.UK
Having worked with NCTL since October 2015, I have seen first-hand the benefits of the fantastic work by hard-working staff across the organisation. It is right that as the education sector changes, we adapt and this new approach will help ensure that all teachers get the support and recognition they deserve.
The school-led system continues to go from strength to strength. This term NCTL inducted an additional 83 new teaching school heads, 143 national leaders of education (NLEs) and 47 national leaders of governance (NLGs). There are now over 800 teaching schools working across 647 teaching school alliances, and over 1300 NLEs and almost 500 NLGs. These system leaders are making a huge contribution to the education and life chances of children across England.
There are now a record number of teachers in our schools – 15,500 more than in 2010 – and 50% of those new teachers are entering the profession through school-led routes. We must continue to attract the best and brightest into the profession, and to support their development throughout their careers.
This change is a positive step forward in response to feedback from the profession and builds upon the work of NCTL to empower schools and school leaders through establishing system leadership. Many of the functions associated with training leaders and supporting schools are now successfully led by school-led bodies such as the Teaching Schools Council and Teaching Schools themselves as well as NPQ providers, many of which are also school-led and in place across the country reducing the need for a separate executive agency.
Our shared aim is to ensure that every child, no matter who they are or where they come from, can get a world-class education and has the chance to go as far as their talent and hard work will allow.
Strategic School Improvement Fund
NCTL has been working alongside the new regional delivery teams at the DfE to deliver the Strategic School Improvement Fund (SSIF). This £140 million grant targets resources at the schools most in need of support to improve standards and pupil attainment.
Round 1 closed in June this year and almost £20m was awarded to 55 successful applicants, who will collectively provide support to just under 1,350 schools.
Round 2 closed on 20 October and another funding round due to open before Christmas, I would encourage system leaders and local partners to work together to make the most of this funding opportunity.
Teaching and Leadership Innovation Fund
Of course, we cannot improve pupil outcomes without committing to the professional development of the teacher workforce. The Teaching and Leadership Innovation Fund (TLIF) will provide up to £75 million, over 3 years, for the development of teachers and leaders.
We have recently named the projects that will help provide tailored training opportunities for teachers on both managing challenging pupil behaviour and developing leadership, so they can make the most of their talent in the classroom. Many of them will have a focus in the 12 Opportunity Areas announced by the Secretary of State last year, helping to tackle issues around social mobility.
This investment in the profession is part of the government's drive to build an education system that creates clear and rewarding career pathways for the people entering and progressing in teaching.
You can find out more about TLIF on GOV.UK, including information for those thinking of enrolling in one of the programmes.
National Professional Qualifications
As we all know, excellent school leaders – from the outstanding middle leader in a standalone primary school to the high-performing CEO of a large multi-academy trust – are critical to ensuring that every child and young person can achieve their full potential.
To support the development of the next generation of strong school and system leaders, the Department for Education recently announced that 42 leading providers will be delivering new and improved National Professional Qualifications (NPQs) from this academic year.
Designed in partnership with the leading sector experts, the new, gold standard NPQs offer high quality training opportunities to aspirant and serving leaders at all levels of leadership.
Alongside enhanced National Professional Qualifications for Middle Leadership (NPQML), Senior Leadership (NPQSL), and Headship (NPQH), the reformed suite of NPQs includes, for the very first time, a National Professional Qualification for Executive Leadership (NPQEL) for MAT leaders and executive headteachers.
Read more about the new NPQs, including information on £10 million of funding to support the take-up of NPQs in Opportunity Areas and Category 5 and 6 areas.
Power in the hands of schools
By bringing teacher recruitment, leadership and development into the core of the Department for Education, we will together provide a more joined up and responsive service to the profession. It continues the direction of travel over recent years, which has been to put the resources and power into the hands of schools – the people who know what works best for pupils.
All over the country, schools are working in collaboration with others through teaching school alliances and MATs, drawing down funds in partnership with others, and training our future leaders through NPQ programmes. A school-led system has never been more important to help ensure that everyone, no matter who they are or where they come from, can get a world-class education and has the chance to go as far as their talent and hard work will allow.