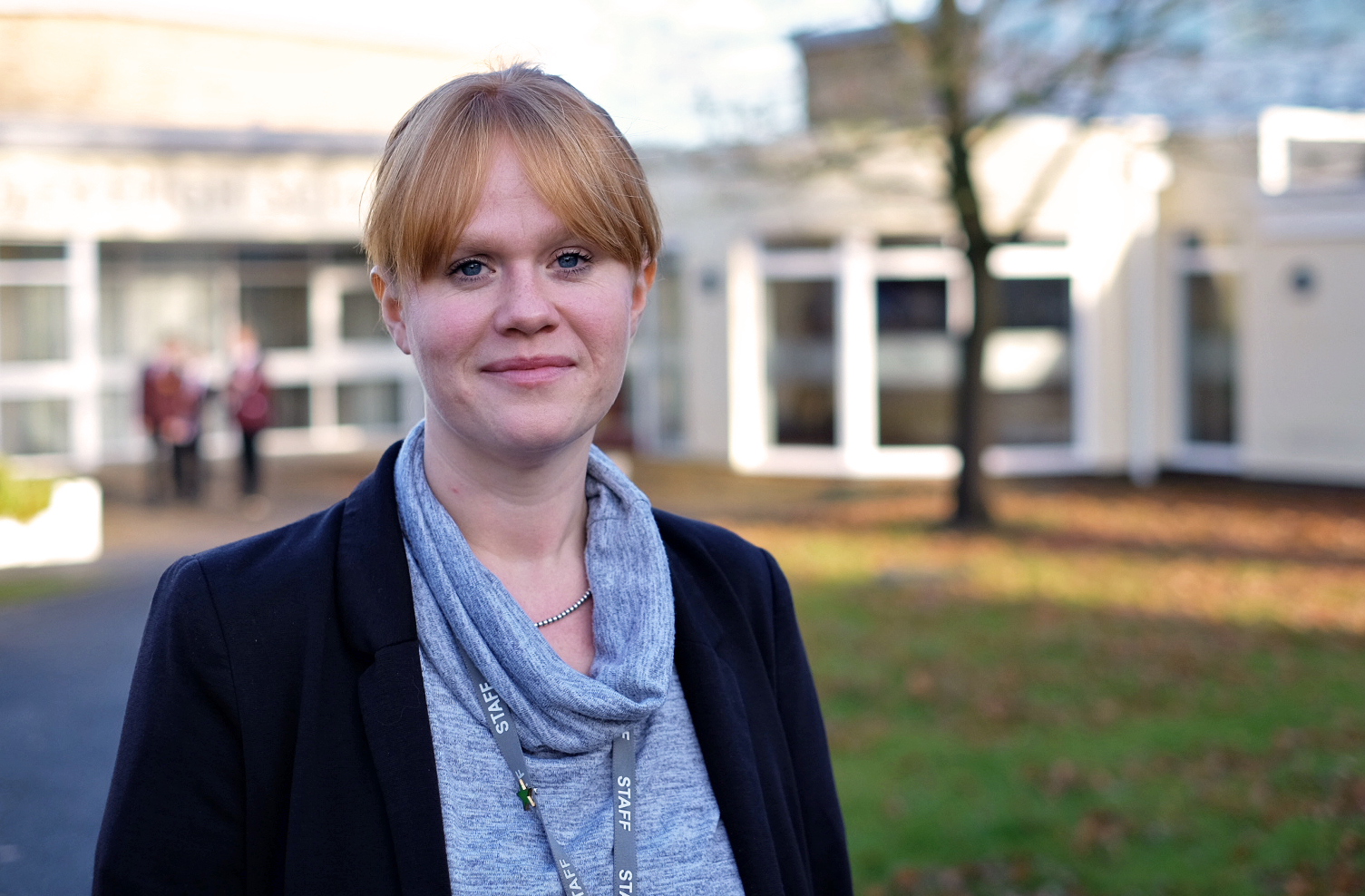 Amy Page is an assistant headteacher at Studley High, and runs the initial teacher training programme for the Shires Teaching School Alliance in Warwickshire.
How did you get involved with teacher training?
I've always been really passionate about teacher training. I started as a trainee at Studley High School, 8 years ago, and found the training I received really prepared me for my newly qualified teacher (NQT) year. I learnt early on that the best teachers thrive in a supportive yet aspirational climate, surrounded by effective mentors. You have to feel that you can ask for help when you need it and not feel judged.
Following an internal promotion, I was given the opportunity quite early on in my career to become increasingly involved with training teachers via the PGCE route. This was a great opportunity to utilise my own experience in a positive way.
What will teacher training be like in the Shires alliance?
Recent media attention on teaching as a career choice highlights the problems with not only recruiting teachers to where they are needed the most but also highlights retention as a key issue for the profession. Our programme puts sustainability as a central aim – it has to be – we're about recruiting and keeping and sustaining outstanding teachers and developing them further by utilising the exceptional practice that exists in our alliance schools.
We've been thinking carefully about what it will look like for a new trainee, an NQT and a recently qualified teacher (RQT). I've been in charge of NQTs for 2 years and I can see the progression from initial teacher training to NQT and how it builds into RQT with continuing professional development.
We want to ensure there is fluidity between these career stages and also ensure a more personalised approach to continuing professional development.
Does being a teaching school influence your teacher training programme?
It's something that we can celebrate with our trainees. When new people interested in becoming a teacher visit any school within our alliance and ask, "What does being a teaching school mean? What's that like for a trainee?" we say that being a teaching school gives us a wealth of opportunities across so many different schools and that's part of what makes us special. For trainees, they can use that and tap into all that potential and experience.
We can take our trainees on a pathway – letting them know that in the future they can develop their career to be whatever they want to be.
 Personalised training
We're aiming to build in self-reflection every half term, as we're keen to get feedback from our trainees that can then influence what comes afterwards. Our current trainees on university-led programmes and part of the SCITT (school-centred initial teacher training) tell us that this approach works really well because it is so personalised and continually reflective. We give trainees lots of opportunities to get involved and ask questions and we can tailor things in areas where they're showing more potential. That's how I became so involved in teacher training from my early years as a teacher – my school spotted potential and supported my professional interests.
At the moment we have 4 trainees in their first placement and they're phenomenal, so I've been able to push them and to give them more experiences than a trainee might usually be involved in, including revision sessions and interventions.
Why should initial teacher training, NQT and RQT be a stale model, with every staff member following a single CPD programme? I think we've progressed past those days.
Developing potential and shaping the profession
What I love about being a teaching school in our locality, is that we don't have to try and do everything ourselves, as we already have some amazing and well-established teaching schools in the area that we can tap into and we can work together.
The bigger picture for year 1 has to be about the Shires Teaching School Alliance, but in year 2 and 3, why can't we be tapping into the outstanding schools that we have around us as well? We've got so much potential here.
What I love about the teaching school model is that it's not static – you have a plan for year 1 to get set-up but it's not then set in stone for the next 10 to 15 years. It's exciting and rewarding because we constantly have to think about how we move things forward and remain outstanding. I want to be at the heart of somewhere that is pushing things and having an impact on our children and the children in our local area and an impact on our teachers. I strongly believe that we've got the opportunity to change the profession as a teaching school.
You can read about Studley High's first year as a teaching school here