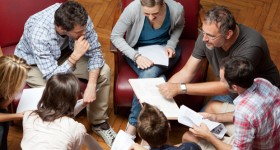 School-led research: a national approach
Juliet Brookes, leader of NCTL's school-based research and development team, describes the development of a national approach to support research in teaching schools. The research and development national network was established in autumn 2011 to support teaching school alliances in … Continue reading School-led research: a national approach
Copy and paste this URL into your WordPress site to embed
Copy and paste this code into your site to embed
Related content and links
About the National College for Teaching and Leadership (NCTL)
This site has been archived and is no longer updated.
Information has been migrated to the Teaching blog - teaching.blog.gov.uk
NCTL works to improve the quality of the education and early years workforce and helps schools to help each other improve.
This blog showcases the work of a self-improving, school-led education system.