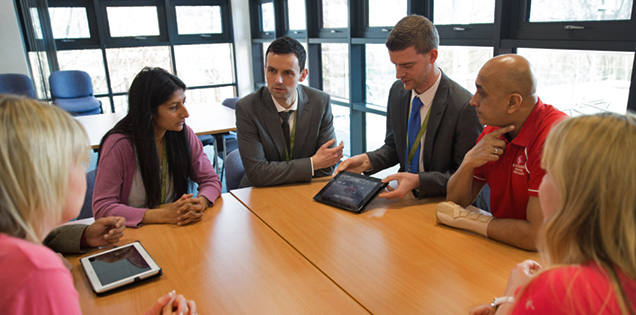 A simple guide to some of the organisations and roles that are helping to create a school-led system.
Teaching schools
Launched in 2011, there are now almost 700 teaching schools across the country. Their role is to work with others to provide high-quality training and support for school improvement in their local area.
Teaching schools lead in 6 areas:
delivering school-led initial teacher training (ITT), including School Direct
providing tailored continuing professional development to staff across their alliances
supporting other schools, usually working with a school or academy in challenging circumstances to bring about improvement
identifying and developing future leaders
recruiting and managing specialist leaders of education: outstanding middle and senior leaders who develop leaders in other schools
building on existing research and sharing new research and development
To become a teaching school, a school must be judged outstanding and have a proven track record of delivering ITT and supporting other schools.
Teaching school alliances
All teaching schools form alliances between themselves, their partners and the schools they support. Partner organisations vary, but always include a higher education institution and often other schools and local authorities.
Alliances offer more than the sum of their parts. Their strength lies in all of the schools and staff in the alliance and the skills and experience they bring.  As described during #SLTchat, an alliance can be the 'glue for purposeful collaboration'.
When they are created, the structure of alliances varies depending on the local situation: some are led by a single school, others by multiple schools or partnerships.
Alliances are organised in a range of different ways. Some alliances have found it effective to appoint a director or other senior leader to coordinate their work.
The Teaching Schools Council
The Teaching Schools Council represents all teaching schools. It works with system leaders to promote an inclusive school-led system, as well as leading the designation of new teaching schools.
It is a peer-elected group of headteachers and is made up of national and regional representatives.
For more information about their vision and work, visit www.tscouncil.org.uk.
System leaders
In the simplest terms, system leaders are those who work beyond their own school. This might include:
sharing successful practice with colleagues in other schools
providing coaching in a specialist area
a formal deployment to support a school in challenging circumstances
There are a number of system leader roles that are designated by us or teaching schools:
national leaders of education (NLE) - outstanding headteachers who work with schools in challenging circumstances
national leaders of governance (NLG) - highly effective chairs of governors who support chairs in other schools
local leaders of education (LLE) - experienced headteachers who coach or mentor new headteachers, or headteachers whose schools are in challenging circumstances
specialist leaders of education (SLE) - experienced middle or senior leaders with a specialism, who work to develop other leaders
There is often a cost for system leader support, which is negotiated between you and the system leader's school.
You can find more information on these roles and the other support available on our website.
We also have a school-to-school support directory to help you find and contact teaching schools and system leaders in your area.
About this post
Earlier this year, we hosted #SLTchat, a popular discussion forum on Twitter, which attracts senior school leaders to chat about the big issues in education.
The topic for the night was: 'A school-led system - how can teaching schools and system leaders help you?'. You can read the tweets on Storify.
Schools offer support to each other in many different ways, both formal and informal. It was clear from the discussion that schools working together in this way is considered a good thing.
However, it was also apparent that we could do more to explain the role of formal providers of support, like teaching school alliances and system leaders.
To help with that, we produced this simple guide to who they are and what they do.
---
If you have any questions or feedback, please comment below. To keep up to date with this blog, you can sign up for email updates or follow NCTL on Twitter.
For more information or opportunities to get involved with our work, visit our pages on GOV.UK.